Your favorite 90s accessories are back and better than ever! Throw up your hair with a claw clip or scrunchie or keep your locks off your face with these "blast from the past" snap clips. If you grew up in the eighties and nineties, you probably have all of these stashed in a drawer somewhere or if you are the newer generation, you will have no problem finding these functional essentials everywhere. We have our favorite brands available to keep you on trend.
Scrunchies
These retro scrunchies have definitely made their comeback (being seen on the runway at NYFW this year) and are the perfect addition to any style and occasion. Coming in a variety of colors and fabrics, you will find them made from silk, velvet and everything in between catering to all types of budgets. Adding a pop of color to your OOTD or color coordinating to your favorite wardrobe piece, scrunchies are a great way to have fun with your hair. Having the reputation for being gentle on your hair than other hair ties, these versatile hair accessories are becoming a staple again.
Claw Clips
I literally have a drawer full of claw clips from my younger years ( I grew up in the 80s and 90s ) and I couldn't be happier that these beauties are back and are being seen everywhere! Coming in a wide range of colors, shapes and textures, the CLAW CLIP is the most versatile hair accessory that can be worn from the beach to the boardroom.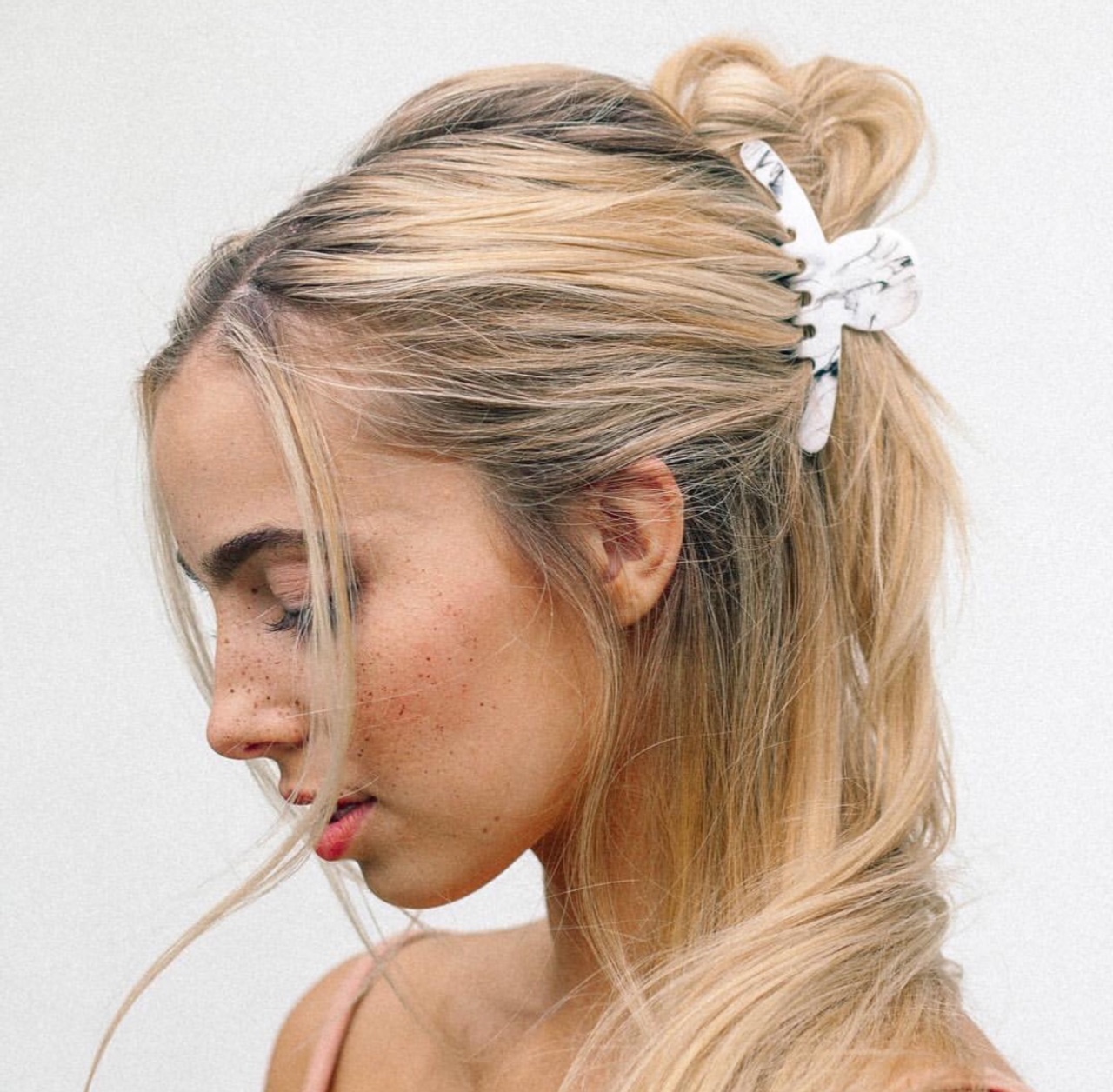 Snap Clips
Snap clips never really disappeared completely, they have just been worn mostly by children since the days they were adorned by everyone in the 80s and 90s. What we are starting to see though, is this retro accessory showing up on top influencers and celebrities as one of the "it" accessories to wear. Usually worn on either side of a center part or as part of an updo instead of a bobby pin, these clips will assure that your hair will stay in place! Perfect for controlling stray strands & stylish enough to accent updos and everyday hairstyles. Available in regular and XL sizes, these clips come in endless colors and textures to choose from.